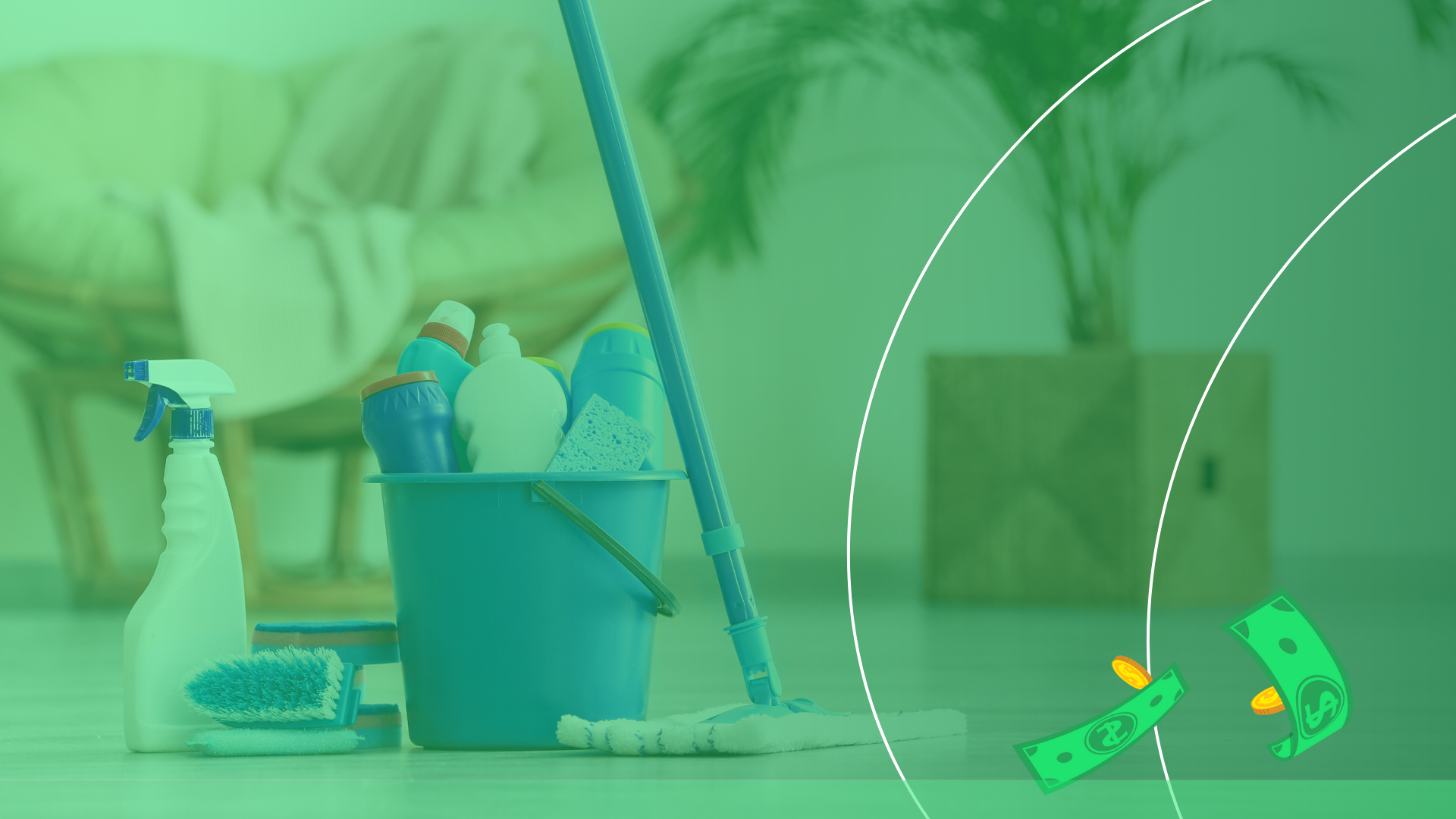 Cleaning your home is a necessity, but sometimes the expense associated with cleaning supplies can add up quickly. Thankfully, there are a few simple ways to save money on taking care of your home, without sacrificing results. Read on to find out the best tips to help you keep your home and laundry clean while also keeping more money in your wallet.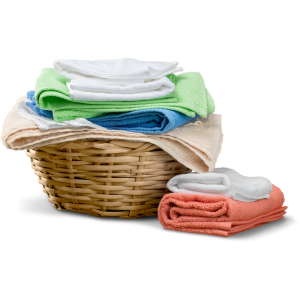 Make your own Laundry Soap
Look online for simple recipes with fewer than 5 ingredients.  Often, you'll only need to buy the ingredients 2 or 3 times per year!
No need for Fabric Softener
Purchase wool dryer balls.  They'll last a long time and cut down on drying time (saving energy & money!).  Or search online for easy recipes based on vinegar or hair conditioner.
Homemade Cleaning Products
Cleaning products, especially brand name ones can be expensive.  Make your own at home using simple ingredients.  Bonus, they can be less toxic and more environmentally friendly!
Stop Buying Disposables
No need to buy disposable cleaning wipes or pads.  Purchase reusable fabric pads online instead of Swiffer.  Buy washable microfiber cloths instead of wipes.  (Just remember to only launder microfiber with microfiber, never any other fabric.)
No More Paper Towels
It is easy to use a lot of paper towels.  But you don't need to.  Go to yard sales or thrift stores and purchase a bunch (think 20 – 30) old washcloths (or microfiber cloths).  Keep a stack of them in the kitchen and in the bathroom for cleaning and wiping up spills.  Throw them in the laundry and use the over and over.
The magic of Vinegar & Baking Soda
Not together, of course!  There was a time before brand name scientifically created cleaning products were around.  Baking Soda and Vinegar were staple cleaning supplies.  Check out this article with 45 ways to use Baking Soda to clean around the  house.  From clearing clogged pipes to cleaning your coffee maker, this article shares numerous ways to clean with Vinegar.
Keeping a clean home doesn't have to break the bank. Armed with these helpful tips to save money on cleaning supplies, you'll be able to keep your house and clothing clean without having to pay full price. There are plenty of methods to explore. With a little bit of research and time, you can make the cleaning process a lot easier on your bank account.