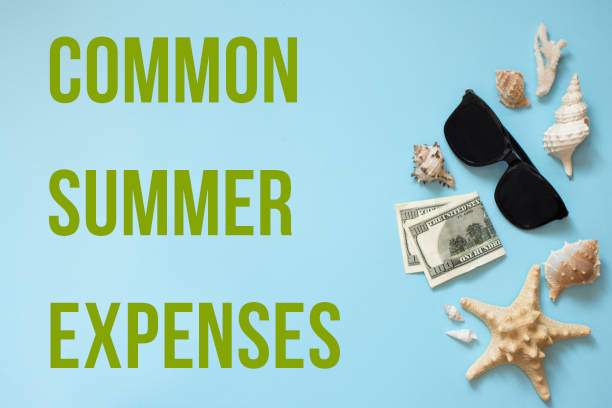 Common summer expenses mean that summer is here, and excitement is in the air! It is in summer that people get to do all the fun things. This includes activities such as spending time with friends and family. Other individuals also travel and go to summer camps. On the other hand, the majority of individuals get to splurge on food and clothes. And other items that they don't need during the school year.
Summer is a period where people spend more. This can cause a financial problem for those who do not plan accordingly. Executing a budget by creating a plan for your expenses for this period is vital. The plan can be helpful because it can help one save money. For this purpose, let's analyze some common summer expenses.
1. Summer Camps
Summer camps are very popular among children and adults alike. This is because they help people enjoyably learn new skills. People with summer camps have a chance to interact with their peers from different teams. They also get to interact with other schools and age brackets. On the other hand, these camps also improve individuals' social skills, develop leadership qualities, and teach self-reliance. Some of these summer camps also change how you spend time with friends and family.
Summer camp costs vary from one camp to another. But for most of these camps, the average amount paid is $178.49 daily. These prices include room, board, and other expenses. On the other hand, some camps charge an additional fee for excursions. Depending on your visit, the costs can range from $5 to $50 per day. The expenses of summer camps mainly depend on the activities included in the camp. They also rely on the experience one wants to have.
2. Clothing Shopping
Clothes shopping is another significant expense during summer. Many individuals love to shop for new clothes during this period. Other individuals use this as an opportunity to purchase new outfits. And also, to accessorize themselves with the latest fashions. This is because many people find it hard to resist the urge to buy new clothes every summer.
On the other hand, some individuals choose to replace their old torn clothes with some new ones. On average, this shopping can cost $190.76 per month. This means an individual can spend approximately $807.12 on clothes during the summer.
3. Vacation Home Rental
Vacation home rentals are a prevalent choice for some people during summer. This is because it allows them to have their place during the summer. It also helps them save money if they rent their house or apartment instead of sharing with family and friends. The expenses involved in this can range from $359.24 up to $2,548 per month. The cost highly depends on the size of your room. It also depends on other amenities offered by the company. These include daily expenses such as food, drinks, utility bills, etc.
4. Transportation Expenses
Summer is a time to travel and explore the city. Many individuals use this period as an opportunity to visit new places. Additionally, summer is also a busy period for businesses and retailers. As for individuals who travel for vacations or business trips, these costs can range from $30 to $500 a day. On the other hand, an all-day trip can cost $150-$1000, depending on the destination. For example, travel from New York to California can be $250-$600 depending on traffic and weather conditions.
5. Purchasing A New Car
This is another typical expense during the summer period. As stated earlier, this is a period when people do a lot of traveling. It is also a time people attend workshops in different places. Therefore, most individuals get the urge to purchase a new car. They do this to make traveling more accessible and more comfortable. Additionally, buying a new vehicle helps individuals move around with ease. It can also save you from parking and travel expenses.
The average cost of car ownership can be about $851 per month. Buying a new or used car is related to one's income level and other factors. Therefore, the cost will vary from one individual to another.
6. Wedding Gifts
Wedding gifts are an essential part of wedding feasts. It is during summer that most weddings take place. It is a period when most people want to help their friends and families out financially. Therefore, many individuals give wedding gifts to their loved ones and close friends. The average cost of wedding gifts ranges from $79 – $599. The price depends on the type of gift and the services offered by the company. Therefore, individuals should not skimp on these items.
7. Home Repair maintenance
Summer is a period many people spend a lot of time at their home. It is when they realize they need to make some significant repairs. Home repair maintenance can help reduce the cost of utility bills. Therefore, homeowners should not avoid it. The average price of home repair maintenance can range from $151.66 to $652.49 per month. The cost will depend on your home type and the project or repairs you undertake. For instance, maintaining your HVAC system can be costly. This is because, being an electric system, it can cost you more. However, this expense can help you save a lot in the long term.
8. Vacation Gear
Many individuals spend their money on common summer expenses. For instance, they may have to buy new swimwear, beach accessories, camping gear, etc. The average cost of these items can range from $15 to $700. You will find this expense variable depending on the material you choose. It can also be variable according to the number of items you purchase. For example: buying a bathing suit alone can cost $35. However, the cost will rise if you buy many of them.
Summer is a season that comes with several expenses. Therefore, you need to be prepared with some cash to deal with these expenses. However, handling these expenses is not as hard as you may think. During summer, many individuals have an opportunity to make extra income. Therefore, this can help you pay for most of your summer expenses. However, no matter what option you choose- working or saving money- the trick is to make it work for you financially.
Learn More About Budgeting with the CashFurther Community
Members receive exclusive access to helpful content-packed emails, a private Facebook group, online educational events, and more – all for FREE! Join today.