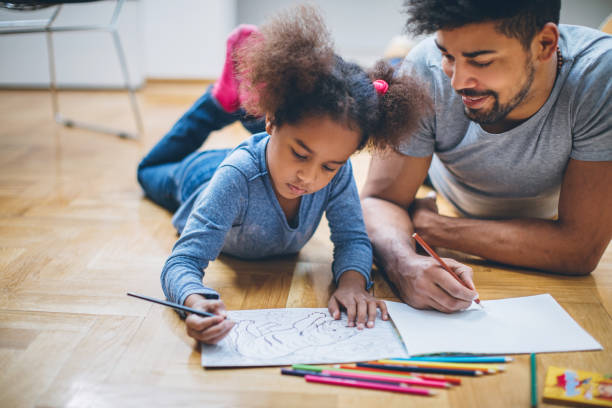 Spring and summer breaks will soon be upon us, and it's imperative that our kiddos stay entertained during this time. Far too often, kids become bored during these long breaks in addition to losing a lot of what they learned in school before the break. Luckily, there are cheap things you can do to teach your kids that also keep them entertained. Read on to discover fun activities to do with your kids.
Fun Free Activities to Do with Your Kids
Read on to learn free activities you can do with your kids.
Spring Cleaning
Cleaning probably results in you arguing with your kids; however, it provides valuable life lessons for your kids. Instead of making it a chore, why not turn it into a game? Rewards can be as simple as a candy bar or new toy—or even picking the next movie for movie night. If you have multiple kids, you'll be surprised how quickly they'll clean if they think there's something at stake if you set up a competition (e.g. who can clean their room the fastest, who can clean the most windows). Make cleaning fun and see your kids learn to love cleaning.
Volunteer
A lot of kids don't quite realize how fortunate they and their families are, and volunteering is an excellent opportunity for kids to give back. Animal shelters frequently look for people willing to walk dogs while nursing homes frequently have established programs for kids to come talk to seniors. By teaching your children to give their time to needy causes, you are teaching them the valuable skills of empathy and charitableness.
Nature Adventures
From neighborhood to national parks, there's a whole world for your children to explore, and you are the perfect guide for them. Take your kids out to explore the world around them by letting them enjoy nature. To make this even more fun, consider creating a nature guide showcasing your area's natural plants and wildlife. If you live in an urban location, let your kids explore the world through your phone/tablet/computer on various websites with live streams or informative videos.
Visit the Library
Libraries are sadly one of the most ignored public systems, but they have a wide variety of activities for kids. From reading groups to book clubs to crafting, most libraries are dedicated to teaching kids through various programs or camps. If your child is more of a solitary learner, consider letting them check out several books a week to enjoy from the comfort of their own home (and consider purchasing books they regularly check out).
Learn a Skill
From drawing to coding, there are numerous skills that are more child-friendly than you might think. The long breaks are the perfect time for kids to learn or hone a skill. Make sure to provide your child with the proper supplies and see where their imagination takes them. They just might learn a skill they use for life.
Cheap Things to Do With Your Kids
Read on to learn how to keep your kids happy and learning no matter how long their breaks are.
Crafting
Are you an avid scrapbooker? Model builder? Robotics explorer? Crafting comes in a variety of forms, and it teaches children the value of entertaining themselves while exploring their creativity. Smaller children will enjoy painting and coloring while older kids will likely love to build something themselves. Take the time to come up with some crafts for your kids and see what they make.
Cooking
Cooking is one of those skills we tend to overlook, but if you want to prevent your child from relying on Hamburger Helper for the rest of their lives, it may be the most important thing you ever teach your child. Start by pulling out recipe books and letting your kids pick out a few recipes they think sound good. Next, take them to the supermarket to purchase the required groceries (or teach them how to grow their own veggies). Finally, work with your kids to follow the recipe, stepping in only when they cannot complete a certain step, like cutting vegetables or meat. Kids will feel pride for making the family's meal while you can take solace in them learning an invaluable skill.
Movie Night
Who doesn't love to sit down with a bag of popcorn and watch a good movie? Movie nights are fun for everyone, and they can also be educational. Choose a few kid-friendly documentaries and let your kids decide on which one they want to watch. Not only will they spend quality time with you, they'll also learn about something that interests them.
Start a Summer Business
From car washes to lemonade stands to lawn mowing, there are plenty of viable skills your children can profit off of. By letting them open a summer business, you're teaching them valuable money management skills in addition to the old adage of hard work paying off. Just remember that when selling food, permitting may be required.
Museums, Galleries, and Zoos
Most cities will have some sort of museum, and many will offer free or discounted days for children. Your children can learn about nearly anything for pennies on the dollar. Furthermore, most children qill happily spend a couple of hours at a museum, art gallery or zoo—especially if there are kid-centric activities they can participate in.
Single-Day Camps
While week or month-long summer camps may not be feasible, plenty of groups offer day camps during Spring and Summer Breaks that keep kids entertained for a few hours. These camps will focus on a wide-variety of skills, ranging from sports to computers to business, to give kids an introduction to these industries. Most day camps are also extremely affordable and include everything your kid needs for a single day.
Learn More About Budgeting with the CashFurther Community
Members receive exclusive access to helpful content-packed emails, a private Facebook group, online educational events, and more – all for FREE! Join today.