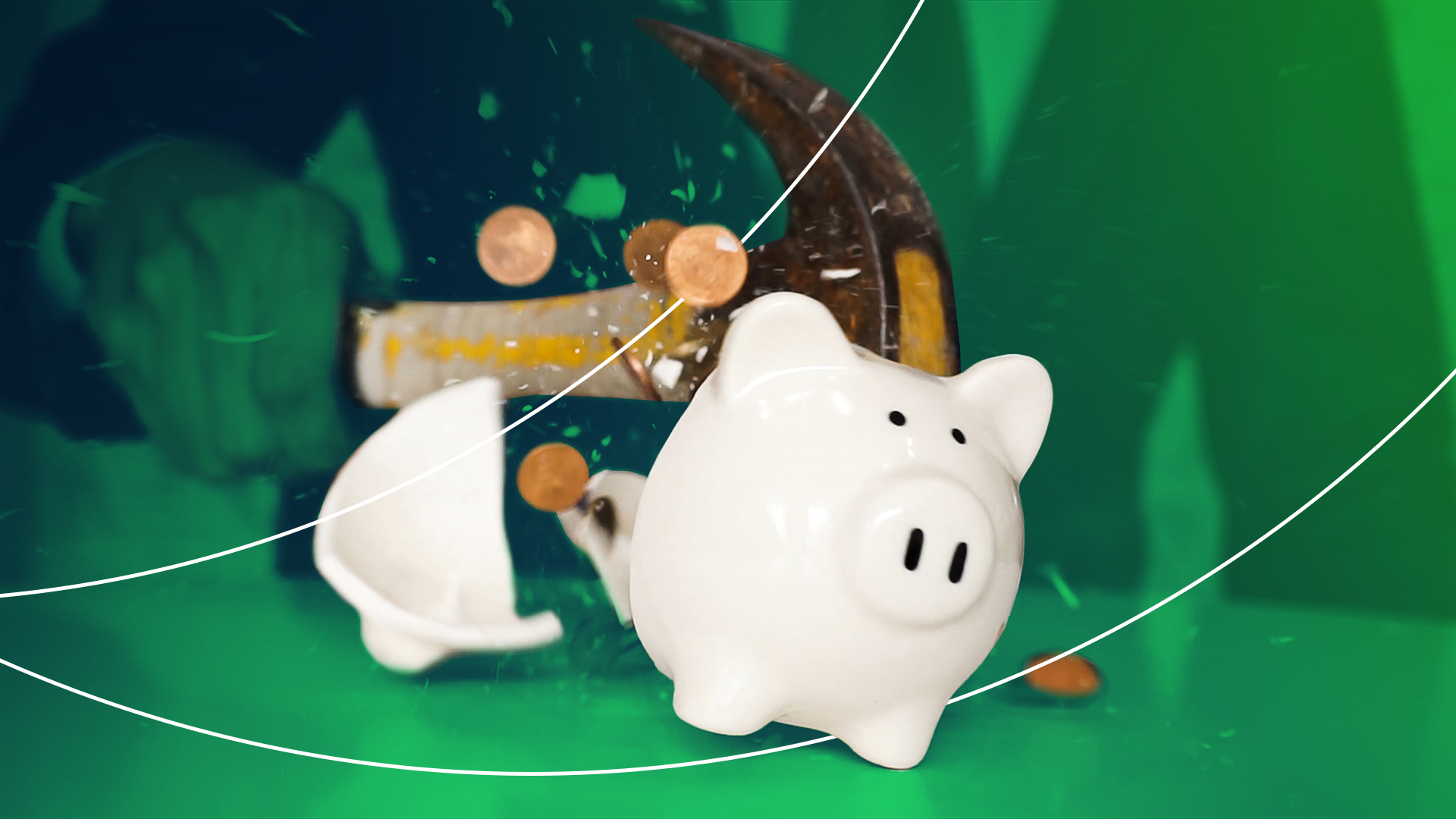 Life happens, and some of the situations that we inevitably encounter can end up resulting in some major expenses. Everyone should practice saving money for big issues. For example, you might end up dealing with a flood in your home, a minor fender bender, or even a sick pet. While some people might be able to handle these expenses, many are left wondering, "how am I going to pay for this?"
Saving money for big issues can be a big problem, but there are strategies out there to help you address these developments without breaking the bank. Let's take a look at how you can save money and prepare for when life comes knocking at your door!
Make It a Priority to Contribute to an Emergency Fund Monthly
The best way to save money on major life events is to make sure that you're ready ahead of time. While this may not pertain to the emergency you're currently facing, it's a strategy to employ now so that things aren't so impactful in the future. An emergency fund is a fund that you regularly contribute to in anticipation of any emergencies that you might face later on.
No matter how much you're able to contribute at this point in time, saving whenever possible means that you have more to dip into should you need it. For some, a sum of $1,000 is enough to feel safe, but the amount that you decide to save depends on your personal situation. As long as you're saving, that's all that matters!
If You Can Afford Insurance, Get It
Insurance can be expensive. However, the consequences of not having insurance can be even more so. For example, if you get into an accident and break a limb, paying out of pocket for all of the care that you receive can easily add up and put you in a precarious financial situation. This is where insurance comes in.
Whether it's health insurance, car insurance, or something else entirely, paying for insurance will allow you some type of coverage to help you manage costs when an emergency arises. You will have to pay premiums and a deductible, but it's better than paying for everything out-of-pocket. If you're not currently covered, make sure to sit down and do some research to figure out which providers are the best fit for you and which plan fits into your budget. For certain types of insurance, like health insurance, you might even be able to take advantage of available tax credits to cut down on how much you're spending monthly!
Check If You Can DIY the Problem Before You Enlist the Help of a Professional
Now, there are going to be certain situations where you're going to have to reach out for help. If you're facing a medical emergency, you can't very well perform surgery or prescribe yourself medication. If you get into a car wreck, you won't be able to fix your car. But let's say something happens like your washer breaks down. This might not be so unmanageable with a willingness to learn and the right tools.
When life strikes, ask yourself, is this something that I might be able to fix on my own? Will it be cheaper to try to DIY this instead of reaching out to a professional? If so, do some research into what it takes to make the repairs or fix the problem (and how much it will cost to get everything you need to complete the project). Who knows? You might surprise yourself, learn a new skill, and save a big chunk of money all at the same time!
Look for Side Hustles to Supplement Your Income
When you're facing down major expenses, you're going to need some extra cash. This is especially true if the life situation you're dealing with has made it so that you're currently unable to work, either due to an injury or because you've been laid off from your job.
The good news? In the digital age, there are so many ways to develop additional income streams that you should experience very few issues finding a way to supplement your income or replace some of it. Of course, it's important to filter out the noise. Rather than coming up with a full list of everything you can do, we're going to separate some ideas into tasks that are easy to conduct and those that are a bit more difficult to get into.
Tasks That You Can Start Today
When you need cash and you don't want to have to wait for applications and such, you're going to need side hustle ideas that anyone can get into with ease and with little skill. Granted, these won't pay as much as some side hustles, but something is always better than nothing. Some easy ways to bring in money include taking surveys (InboxDollars, Survey Junkie), evaluating websites and giving your feedback (UserTesting), or even doing easy tasks on a website like Fiverr (or even smaller tasks on websites like Clickworker). Just make sure that you know what you're signing up for, what the work entails, and what the pay schedule is so that you're generating and receiving income in a timely manner. These are all tasks that you can do during your free time with very little difficulty.
Tasks That Require More Skill
Now, there are side hustles out there that pay substantially more than some of the ideas above. However, these types of income-generating opportunities require you to either already have a specific skill set or be able to learn said skill set. They may also take a little more time. Are you looking for opportunities that will earn you far more income when you need it? If so, some effective side hustles include freelancing, becoming a virtual assistant, signing up for a transcription service (like Transcription Outsourcing), finding and flipping products online, dropshipping, and doing services for others (like dog walking or babysitting), and beyond. Some of these might only be temporary solutions. But who knows? You might end up starting your own business out of this side hustle that can make you more money than your current day job!
The more income you have coming in to pay for unexpected expenses and help you support yourself as you navigate them, the less stress that you're going to have instead of worrying about whether or not you're going to be able to pay for these costs moving forward. This will also help you save money because you won't be relying on your singular income to support
Return to Your Budget to Cut Out Unnecessary Spending (and Look for Ways to Otherwise Make Things More Affordable)
In some cases, it's important to return to your budget in order to figure out where you're going to find the money to manage the costs of an emergency with ease. Take some time to look more closely at your spending habits and see if there are any areas where you can cut out unnecessary expenses until you're able to incorporate them back into your budget again. This may not be the most desirable approach, but it will be necessary so that you can handle the emergency.
After you've seen where you can make room in your budget for these big life events, you should also look for ways to save money using resources that are available to you. Let's imagine that you've recently undergone a major accident. You might need to take certain prescriptions as you heal. One way to better afford your prescription is to look for certain resources like GoodRx that can cut down the amount you have to spend on your medication. No matter the life emergency, there is generally a wide range of resources that you can turn to for financial support. Set aside some time to do some research into resources that you can rely on to help you navigate your specific situation and save money in the process!
Being Prepared, Taking Action, and Looking for Help Will Be the Ultimate Factors in How Life Emergencies Impact You
We can't control everything about our lives. Accidents, sudden life changes, and other developments happen every day. We can, however, make sure that we act as soon as possible to deal with the financial repercussions of these life events. As long as you work to make sure that you're prepared for potential emergencies ahead of time, take action immediately to deal with the situation, and look for resources designed to help you save money on various aspects of the problem, you should be able to work through these issues with less difficulty!

Learn More About Saving Money for Big Issues with the CashFurther Community
Members receive exclusive access to helpful content-packed emails, a private Facebook group, online educational events, and more – all for FREE! Join today.