🎄🎅 It's never too early to start saving for the holidays!  Here's why and how you can get a head start this September: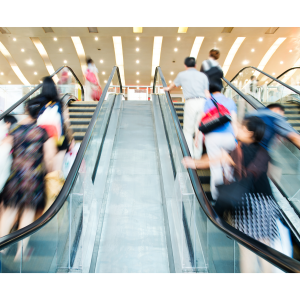 Avoid the holiday rush
By starting early, you won't have to scramble for gifts, decorations, and party essentials in December. You'll have plenty of time to plan and shop without the stress and pressure of last-minute shopping.
Break it down
Determine your budget for Christmas, including gifts, holiday activities, and travel expenses if applicable. Divide that amount by the number of months until December, and save a portion each month to meet your goal. It's much less daunting to save a little each month than scramble for a lump sum later.

Take advantage of sales:
Keep an eye out for sales and discounts throughout the year. September is a great time to find deals on summer clearance items that can be repurposed or saved for Christmas presents. Take advantage of sales and promotions to stretch your budget even further.
DIY for the win
Consider making homemade gifts or decorations. Not only is it a more personal touch, but it can also save you money. Start gathering materials early, so you have plenty of time to create heartfelt and budget-friendly gifts.
Set up a separate savings account
Open a separate savings account specifically for Christmas expenses. Set up automatic transfers from your regular account to ensure you're consistently saving without having to think about it.
Cut unnecessary expenses
Take a look at your monthly spending habits and see if there are any areas you can cut back on to save more money for Christmas. It could be skipping that afternoon coffee run or reducing eating out to once a week.
Get creative with celebrations
Plan budget-friendly activities and traditions that prioritize quality time over extravagant spending. Host a potluck dinner, start a family game night tradition, or organize a holiday movie marathon.
By starting to save for Christmas now, you'll avoid the financial stress that often accompanies the holiday season. Plus, you'll be able to enjoy the festivities knowing you've already prepared.