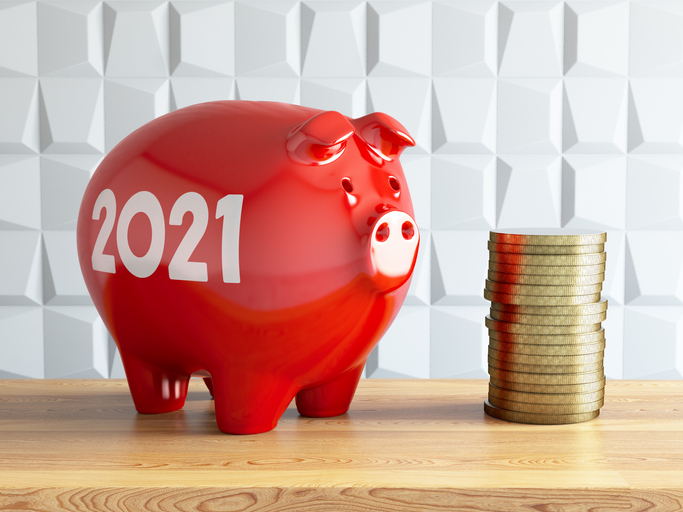 If your New Years' resolution was to save more money, then hopefully you're off to a great start! However, If you're struggling, here are some great suggestions on how to stay in the green this year.
Lower Your Utilities
Utility bills can start to add up in 2021. One way to reduce it is by replacing your light bulbs with LED bulbs. More on that here.
Buy Store Brand
Store brand products can potentially save you up to 30% off, and that is without using coupons. Pair those two together and you'll be saving lots of money at the grocery store! It also helps when you buy in bulk. If you have the space, buying larger packages of goods or supplies can reduce the overall long term price.
Go Paperless
Lots of places where you may have bills offer a discount for you to pay online and receive paperless statements. With all the bills life throws at us, any additional discount helps.
Group Cell Phone Plan
Sharing a cell phone plan with roommates, friends or family can make everyone's cell phone bill cheaper.
TV Re-evaluation
Maybe it's time to take a look at those streaming packages and cable. Are you really using all those channels and providers? If not, see where you can downgrade or perhaps even cancel.
Hopefully these tips were helpful, and if you need a little extra cash we can help with that too! We offer installment loans. Installment loans are very simple. They are loans that are paid back conveniently in installments. Our loans may be paid back early at any time with no prepayment charges!
What makes us different than other companies, is that we have an easy applications, you receive quick results and you get your cash fast! Apply today, and feel free to chat with one of our live agents with any questions you may have. APPLY HERE
Learn More About Saving Money with the CashFurther Community
Members receive exclusive access to helpful content-packed emails, a private Facebook group, online educational events, and more – all for FREE! Join today.