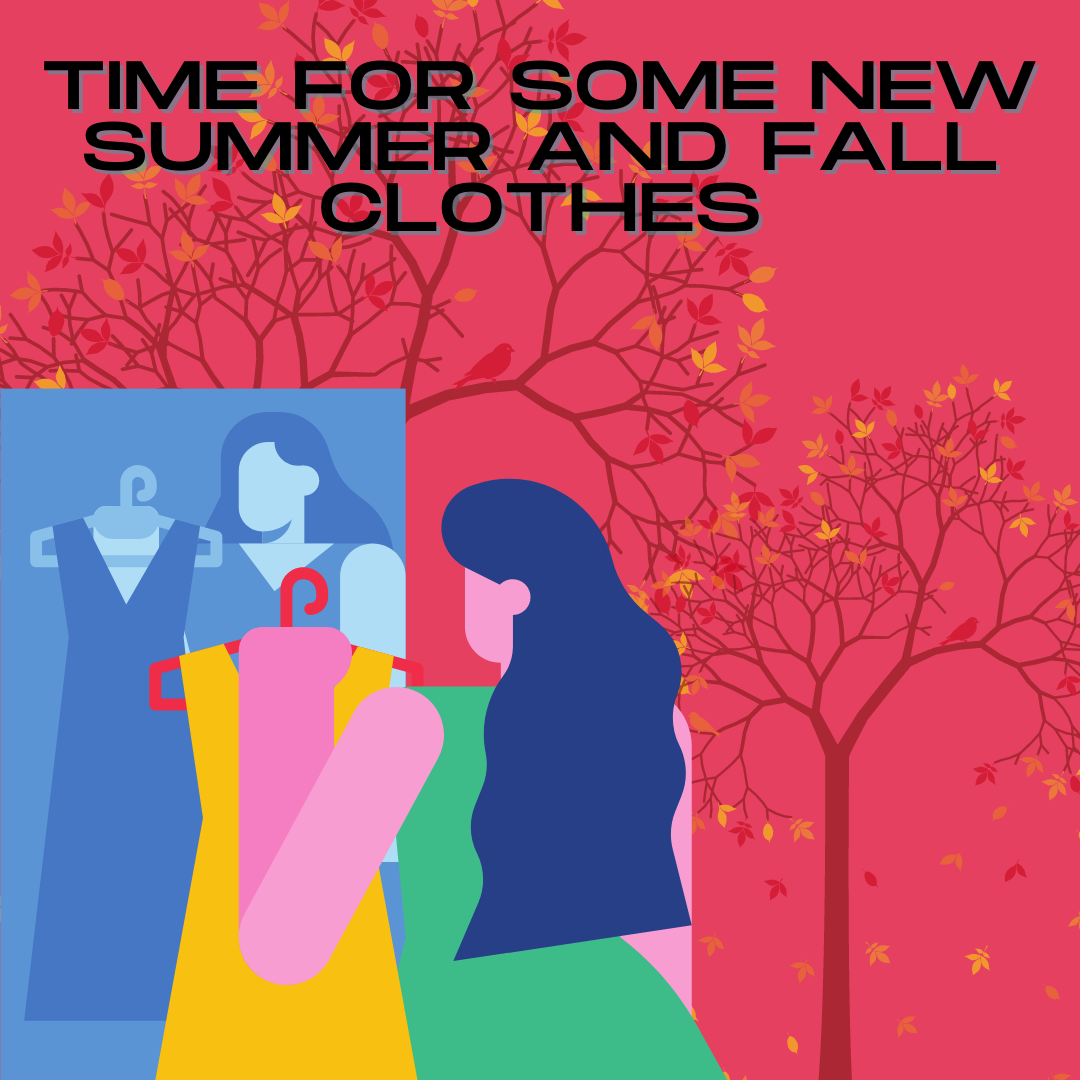 Buying new clothes, though fun, gets expensive. What if we told you there was a way to save money on fall clothes?
There is! There are five ways to save money on fall clothes, in fact. And we're going to share them with you here.
1. Clothing Swaps
Clothing swaps are a great place to get free (or very inexpensive) gently used clothing. Attendees clean out their closets and bring clothing they don't want anymore to swap with other attendees.
Some communities host large clothing swaps where dozens or hundreds of people come together to make swaps. Check your local Facebook group or other places that post community information to find out if anyone is hosting one anytime soon.
Even if your community isn't hosting one, you can always organize one with your friends.
2. Thrift Stores
Local thrift stores or consignment shops are both fantastic places to find gently-used clothing. Sometimes you can even snag brand-new clothing with the tags still on it!
If you visit a thrift store, be prepared to spend some time digging. Many thrift stores are only marginally organized and some just dump the clothes in a pile or a bin and let customers dig through.
The reward can be worth the effort, though. Regardless of what you find, it will generally cost far less than what you would pay anywhere else.
An extra bonus about both these ideas is that you are helping to save the planet. Over 11 million tons of textile waste goes to the landfill each year. The bulk of that waste is from discarded clothing — much of which is still perfectly usable.
3. Sales, Discounts, and Coupons
Buying or swapping used clothing isn't the only way to refresh your closet cheaply. You can also get brand-new clothing at certain stores for about the same price or less than you might pay at the thrift store.
What is this sorcery!?
Don't worry, there's no magic involved. Just a few coupons, gift cards, and a bit of savvy savings knowledge.
Start with a little online research. Sometimes you can buy gift cards to clothing stores for less than the face value of the card. The savings might not be tremendous (maybe $5 off a $200 gift card) but it adds up.
Next, look for coupons in your local newspaper, online, or in magazines. Finally, plan your shopping trip to coincide with a big sale day.
You can also check out the clearance racks at your favorite low-priced clothing stores. We're talking places like Target, Kohls, H&M, Forever 21, and the like. Plus, if you've got some coupons or discounted gift cards to add on top, you can save even more.
4. Shop Online
Not everyone enjoys shopping online as much as they do going to the store. After all, you can't try items on or touch the fabric to see what it feels like through your computer screen. However, it can be a way to score some great deals on clothing.
Plus, services like Amazon Prime allow you to try before you buy. Shipping is free and you only pay for the items you decide to keep.
Another great option is eBay, just be sure you're buying brands you recognize. Knock-off clothing shows up frequently online and what you get is not exactly what you expected from the cute picture.
If you get something that wasn't what you expected, you can always list the item yourself and resell it. You can also use this technique with the clothes you buy at the thrift store. If you play your cards right, you might buy a shirt for $5 at the thrift store, use it for a few months, then sell it for $12 on eBay!
If that's not savvy shopping, we don't know what is!
5. Plan Your Purchases
Another way to save money on clothing is to carefully think about the pieces that you buy. Instead of buying whatever random clothing strikes your fancy, plan your outfits and purchase versatile clothing that can play a part in several outfits.
Going to the store with a plan in place can also help you limit impulse buys for clothes that you don't really need.
Saving Money on Clothing
Sometimes it feels impossible to keep up with all the latest trends. Shopping for new clothes is always so much fun, but paying for them isn't.
However, by carefully choosing where you buy your clothes, shopping the sales, and being willing to buy second-hand clothing, you can get some killer deals on new and new-to-you clothing!
Learn About Saving Money with the CashFurther Community
There are more ways to save money on fall clothes. Join the CashFurther Community to learn tips and tricks to save cash. Members receive exclusive access to helpful content-packed emails, a private Facebook group, online educational events, and more – all for FREE! Join today.