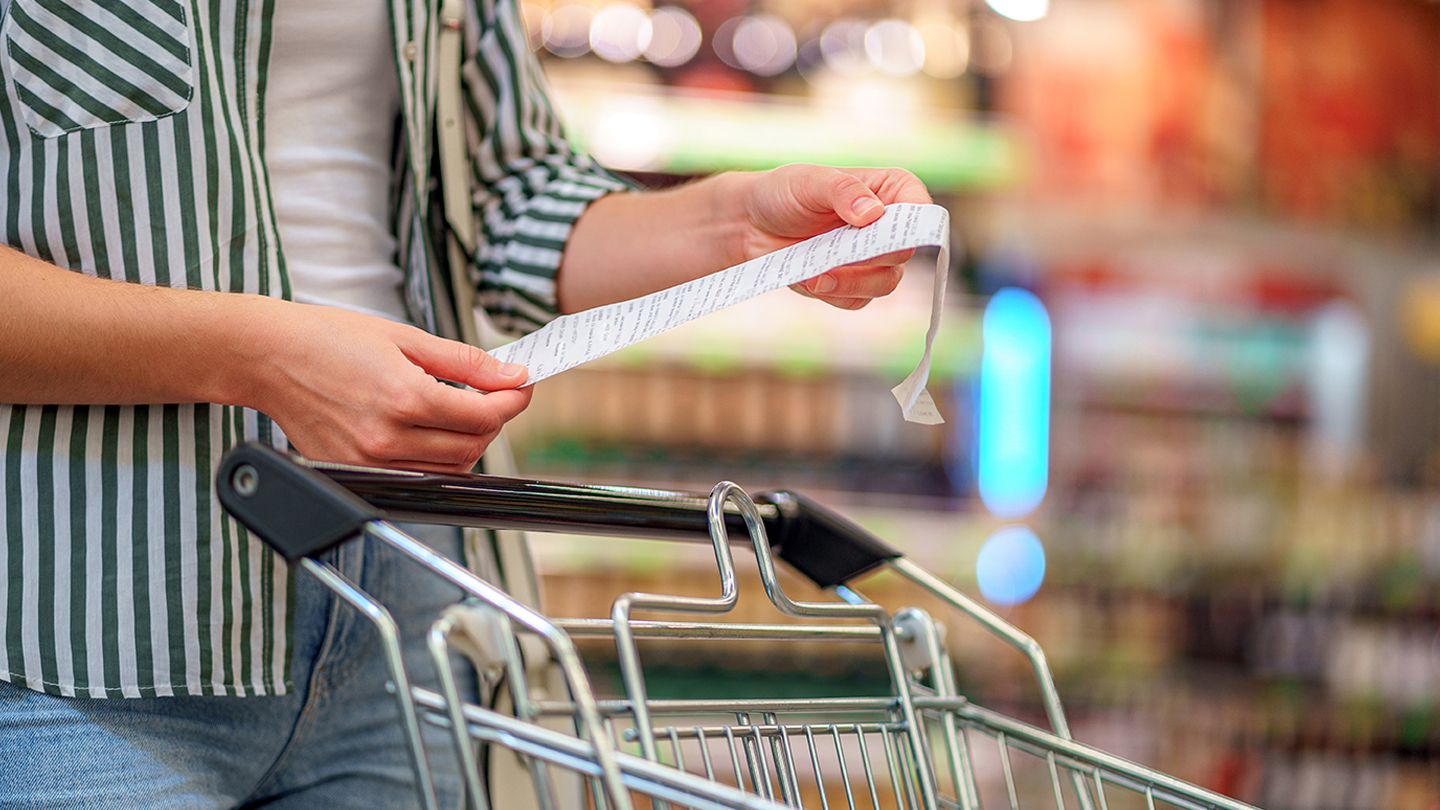 As inflation continues to drive prices up on everyday goods like gas and groceries, more people are feeling its effects on their wallets. The dollar doesn't stretch as far as it used to. This has led modern consumers to look for ways to save money on all the day-to-day items that they rely on to feed themselves and their families. The good news? Even though your money may not have as much purchasing power as it did in previous years, that doesn't mean that you can't save money. One way to save money is learning how to grocery shop on a budget.
How to Grocery Shop on a Budget
If you've noticed that money has been tighter when you go to the market, here are a few tips and tricks on how to grocery shop on a budget!
Look for Coupons (Print and Digital)
There are plenty of coupons that you can take advantage of to get better deals on the everyday items you use or the food you eat. Make sure to check your mail for paper ads from the grocery store to see what kind of coupons they're offering weekly. If you don't get paper ads or if you can't always find what you need, many grocery stores will also have their own digital app you can check as well as possible perks like a rewards program or a membership that you can join to save more.
Buy in Bulk When There Are Great Deals on Items You Always Have in Your Home
Now, let's be clear. Buying in bulk isn't always the best option. For some, a tight budget might prevent them from splurging on bulk goods. That being said, you might be able to save money by purchasing certain goods in bulk. Let's imagine that you love eating oatmeal. You might want to look around to see if you can find a large box of oatmeal that will cover you for the month or beyond. Not only might it be cheaper than purchasing several small boxes, but it will last you longer as well.
If you save more by spending more and you have room in your grocery budget, buy in bulk!
Purchase Certain Goods Online Rather Than From Your Local Grocery Store
There are certain items that you're going to have to go to the grocery store for. For example, local produce is not something that you're going to be able to purchase online. However, there are plenty of non-perishable items that can easily be purchased online, which might save you money if you manage to snag them when they're on sale. If you're looking for general retailers that might have what you're looking for, you can always start with websites like Amazon, Target, or Walmart. If you're looking for websites that specifically sell food, you can always try online grocery stores like Thrive Market, which will help you get better deals on some of the organic goods that you normally purchase from local health food stores.
Plan Out Your Meals and Skip the Pre-Prepared Items
There's an argument to be made for convenience. It's much easier to pop a meal into the microwave so that you can dedicate more time to whatever you have to take care of in your packed schedule. The problem? Convenience is often costly, and rarely do pre-prepared meals and similar ready-to-eat products provide you with the same quality or portion sizes that cooking your own meals would.
Instead of going to the grocery store and choosing out snacks and meals, create a meal plan prior to the store and stock up on meat, produce, and other ingredients. This way, you can save money by cooking at home rather than relying on more convenient products that cost more and offer you less.
Aim to Create Larger Meals That Offer More Leftovers
When you're trying to cut down on your food spending, leftovers are a blessing. Granted, finding the right meals to help you make sure that you always have leftovers can be a difficult task. However, there are plenty of ideas out there. Whether you're someone that loves making casseroles, cooking up sheet pan meals, or even making hearty soups or one-pan meals, you can save more money by stocking up on the right ingredients and creating giant meals that offer you several days' worth of leftovers you can continue eating. This reduces the number of times you have to swing by the grocery store for more food!
Pay Close Attention to Sizes With Shrinkflation on the Rise
If you've been paying attention to certain products you normally buy over the past few months, you may have noticed something called shrinkflation. Some companies are shrinking their products while increasing the prices. You get smaller quantities of the same thing as a result. Not only are you spending more, but you're getting less. The solution? Check to see if your favorite products are shrinking. If they are, look for alternatives that offer more of what you want at lower prices. The last thing that you want to do when you're grocery shopping on a budget is continue to pay top dollar for items that no longer offer the same volume of said product as they used to.
Go With the Generic Store Brand When You Can
Brand names are often more popular with consumers, but that doesn't mean that you have to buy them. In fact, brand-name products might be substantially more expensive without offering substantially better quality than other alternatives in the store. If you're looking to save money when you're shopping, you should always go with the generic store brand when you can. This is an easy way to save a few bucks without sacrificing some of the things that you enjoy having most in your home. Whether it's cereal, ice cream, or even basic self-care products, most stores have a wide range of generic products that you can choose from!
Consider Visiting Multiple Grocery Stores for the Best Deals
The one downside that's worth mentioning here is that gas is rather expensive now. If you have to travel further to go to multiple stores, this might not be the best recommendation for you. However, if your grocery stores are fairly close, you might want to shop at multiple stores in one day. Why? When you shop at one store, you're limited to the selection and the prices at that one grocery store. However, when you strategically shop at multiple grocery stores, you can find the best deals for each of the food products you want and save money in the process.
Grocery shopping can be a major strain on those who are truly feeling the pain of inflation. But while it may seem difficult to navigate, there are ways to cut down on how much you're spending at the grocery store each week. Are you looking to save more so that you have more money to put towards other needs? If so, the list of recommendations above will provide you with some excellent insights into how today's consumers are saving money when they go on their weekly grocery runs!
Learn More About Budgeting with the CashFurther Community
Members receive exclusive access to helpful content-packed emails, a private Facebook group, online educational events, and more – all for FREE! Join today.