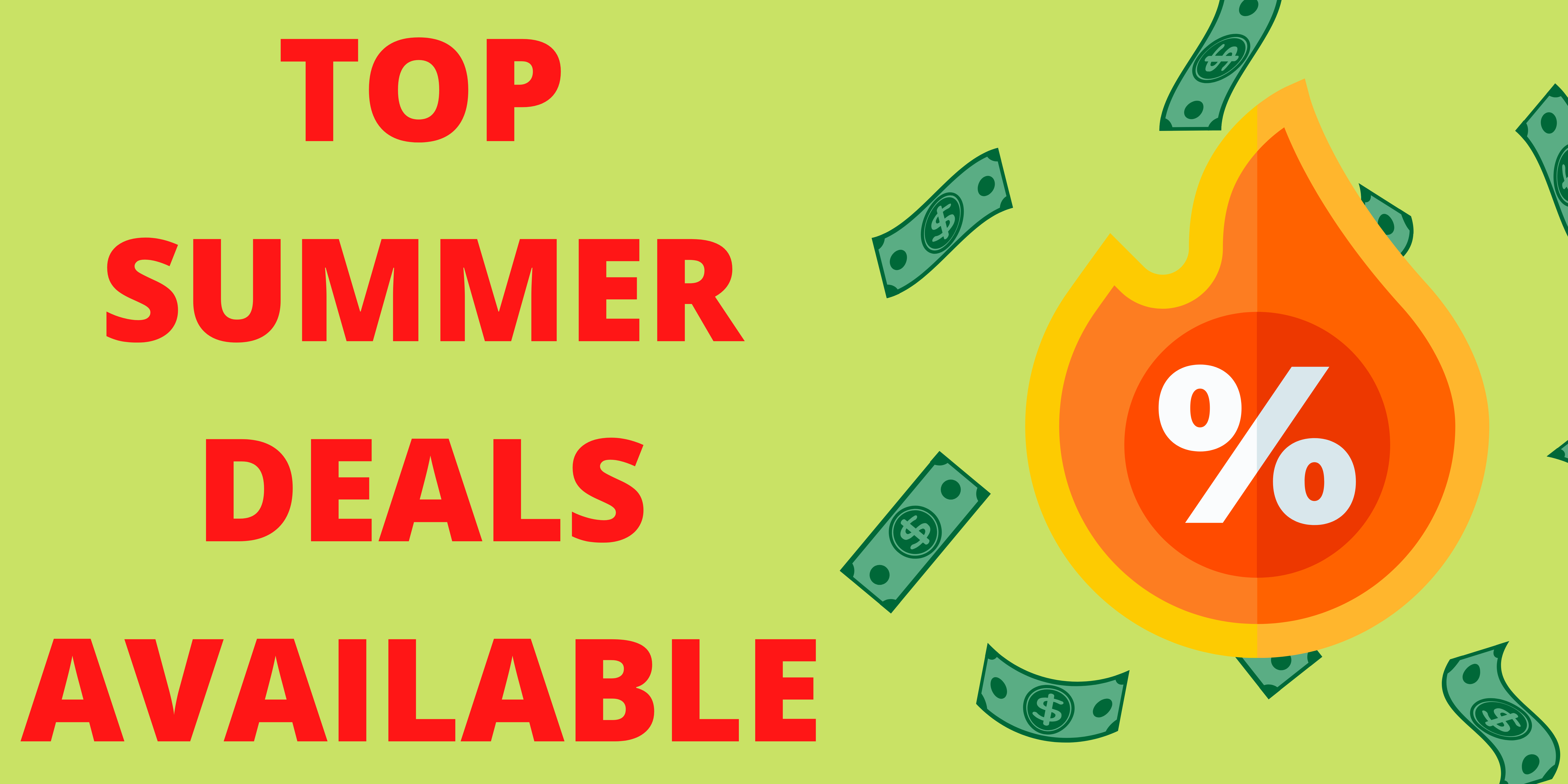 Are you looking for the top summer deals of the year? Summer is supposed to be an easy and carefree season, but it can also be expensive. Between buying summer clothes, stocking up on food, and other expenses, things can add up. Luckily, you can take advantage of some of the top summer deals available to save money while still enjoying the best of what summer has to offer.
Best Summer Food Deals
Get the top summer deals in the world of food and dessert. Grab a quick meal, a pint of ice cream, and enjoy the sunset!
Restaurant and Fast Food Deals
Forget the dollar menu. The best food deals at chain and fast food restaurants are available through their rewards programs and apps. Most restaurants even offer free food just for signing up for their rewards program.
Here are some of the best restaurant food rewards programs offering free food:
Summer Ice Cream Deals
Obviously, summer is the season of ice cream. Check out these amazing summer ice cream deals to enjoy this treat on the cheap:
Best Deals on Clothing This Summer
There are certain clothing brands and department stores that always seem to have special deals and sales going on throughout the summer.
Department Stores With Clothing Deals
If you're looking to get name-brand clothing for less, you should check out the latest sales and deals available at Macy's and JCPenney. At the very least, you'll be able to get 20-percent off of your purchase at any given time of year. Keep an eye open in August, though, when summer clothing really starts to get discounted to make way for back-to-school goods.
Big Brand Outlets for Big Summer Savings
Where do all the previous year's styles and surplus stock go? For many big clothing brands, they go to their outlet stores. It used to be that you had to go to actual physical outlet shops for these bargains, but nowadays you can shop online.
Here are the big brand clothing outlet stores with the best prices and deals:
Deals on Phones and Electronics
Need a new phone or headphones for your summer travels? You don't have to pay full price to get some of the latest technology.
Photo Prints and Products
Want to save some of the memories you create this summer? Shutterfly and other platforms have tons of fabulous photo products (like canvas prints, books, gifts) and deals on photo prints. Discounts vary over the summer, but first time customers can usually always get a bunch of free prints and there are almost offers for 20-percent off.
Learn More About Deals with the CashFurther Community
Members receive exclusive access to helpful content-packed emails, a private Facebook group, online educational events, and more – all for FREE! Join today.